How Do I Share Surveys?
You can easily share surveys with individuals who are in your organization.
Sharing and collaborating on surveys is easy in Phonic. Click on the 3 dots on the survey tile that you would like to share with your colleague. Click "Team Sharing".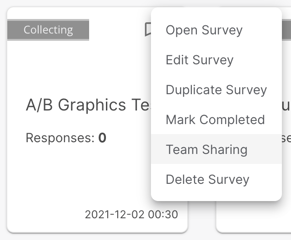 Enter the email address for the account that you would like to share the survey with and click "Share". To remove accounts from access to a survey, click the delete icon under "Remove".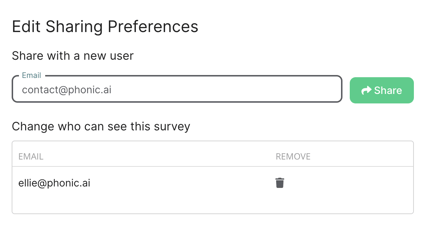 Surveys can only be shared with accounts within your organization.