How to Cancel or Downgrade
How to Cancel
Whether it be because you're finished a study or don't need a higher plan, you can downgrade or cancel at any time. Doing this is a simple process:
Navigate to Settings, and click on the Billing Portal.
Click on the "Cancel plan" button.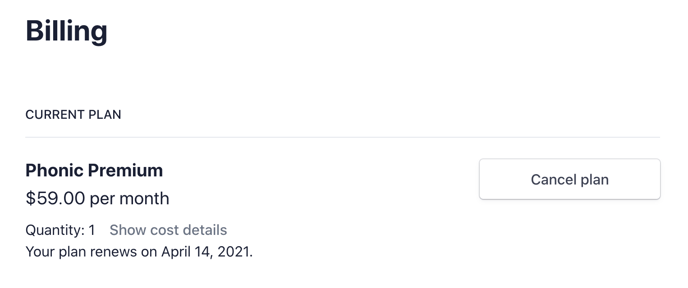 How to Downgrade
The process for downgrading to a smaller plan depends on the current number of seats, anticipated future usage, and required features. Get in touch with our team to discuss downgrading options.